About us
Come on in to Tandoor N Spices today for some great Indian food. Enjoy Paneer, Masala, Prawns, Biryani, Onion Bhaji, Kebabs, Tandoori, Tikka, Meal Plans, Mixed Platters, Fish Amaritsari, and a whole lot more. You will really give those taste buds a thrill tonight!
We are easy to find on Union Street in Brunswick, so drop in with the family, friends, or even the gang from work. And if you don't want to pull yourself away from whatever you're doing on the computer, order online. It's fast, easy, and you don't have to waste any time with the phone. You will get the food hot and fast. Place an online order today and we'll give you exactly what you've been craving!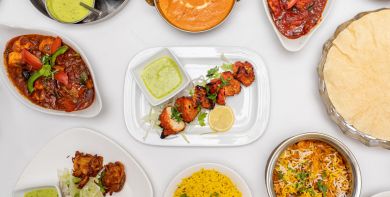 Reviews
Jenny
"The best Daal Tadka and samosas!"
25/01/2020